Individual Upper-Extremity Intensive Therapy Program
Powerhouse Therapy is an intensive occupational therapy program providing Constraint-Induced Movement Therapy (CIMT) and Bimanual Therapy for children and teens with upper extremity hemiplegia. During the first phase of the program, the non-affected arm is placed into a removable cast to be worn 24 hours daily. The cast is closely monitored for circulation and skin integrity. Therapy consists of one to three hours daily for three or four-week sessions. The focus is placed on 'rewiring the brain' through shaping and other repetitive activities, which leads to gaining new motor movements and function in the affected upper extremity. Fun and motivating activities are used to keep children engaged and activities are graded for success.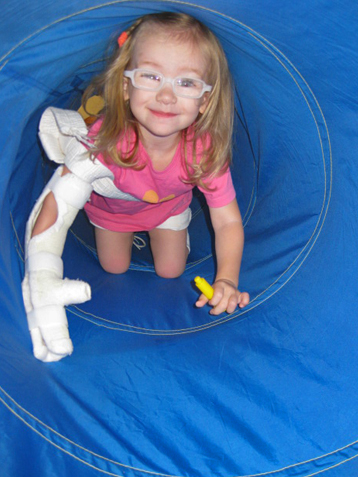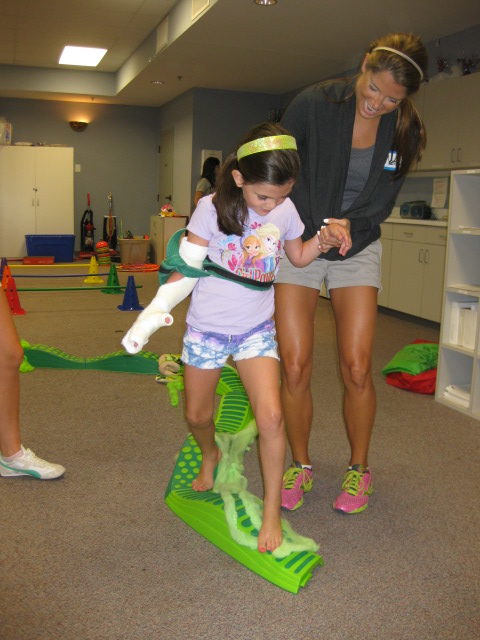 During the second phase, or our Bimanual week, the cast is removed, and repetitive two-handed tasks are used, focusing on bilateral goals, and integrating the skills your child has gained into daily life situations.
Transferring new movements your child gains to the real-world environment is a big part of the Powerhouse approach. Home programming begins on the first day and is customized for each child. Therapists follow up with families to help problem solve and make updates as needed.
Our therapeutic team consists of Occupational and Physical Therapists with specialized training in CIMT. Other specialists, including Physical Therapy and Speech Therapy, are available for consult as needed. Aqua Therapy is available during week four of our program.
Therapy is often covered by insurance. Our finance specialist can assist with determining your coverage prior to the start of the program.
A phone consult is required prior to registration. Contact Charlene Kurkjian, 404-933-9869, to set up your consultation and to discuss dates and program specifics.
Hope Through Movement With Upper Extremity CIMT
Offering individual intensive therapy from a pediatric occupational or physical therapist with specialized training in CI Therapy.